Download the Math of Storytelling Infographic
Have you ever looked at the romance novel section in a bookstore and marveled at its size? Or perhaps you've noticed that supermarkets and drugstores seem to always have an assortment of romance titles, even if they don't offer many books. Whether you are a romance reader or not, you've probably realized that in the book industry, romance is a big player.
Why Romance?
Among writers, there's a truism that goes something like this: if you can write romance, you should. Why? Well, without over-thinking it:
the romance market is huge as a percentage of the entire fiction market; and
romance readers read a LOT of books!
According to a presentation given by Author Earnings/Data Guy to the Published Authors Network (PAN) at the 2016 Romance Writers of America national conference, romance novels make up about 4.4% of the Nielsen Bookscan units for 2016, which works out to 27.5 million print books (not including books that are untracked by Bookscan or perhaps catalogued under another genre). The ebook numbers are even more impressive, adding up to 45% of Amazon.com paid units and an additional 61 million from Apple, Nook, Kobo, and Google. That adds up to about 235 million ebooks!
Not to mention, who doesn't enjoy a nice love story? If there's one emotion we can all connect with, no matter our age, gender, sexual orientation, ethnicity, nationality, or level of income or education, it's love.
It is Not Easy
However, writing a romance that will please the market is not for the faint of heart. Romance readers are loyal, knowledgeable, and discriminating. They don't like what they don't like, and they know their sub-genre categories well. And because we all think we "know" what love feels like, there is a lot of competition in the marketplace. You might think you have the greatest idea for a meet-cute scene, but lots of people are fighting you for that honor. The commodity that's short in supply is time, not ideas. Readers have limited time and they'll pick the best of the best to fill it with.
And then there's the head-scratching fact that the majority of the works of fiction sold in the U.S. (and likely everywhere else) are NOT romance, but there is a romance subplot everywhere we look, in practically every novel or movie! What exactly does that mean? The same people who won't touch a book with a bare-chested man on the cover will enjoy the latest thriller where the protagonist saves the planet AND gets the guy (or gal) in the end. What I take away from this strange bit of truth is that romance has the potential to interest just about everyone…but execution determines how wide your audience will extend.
The Romance Novel "Template"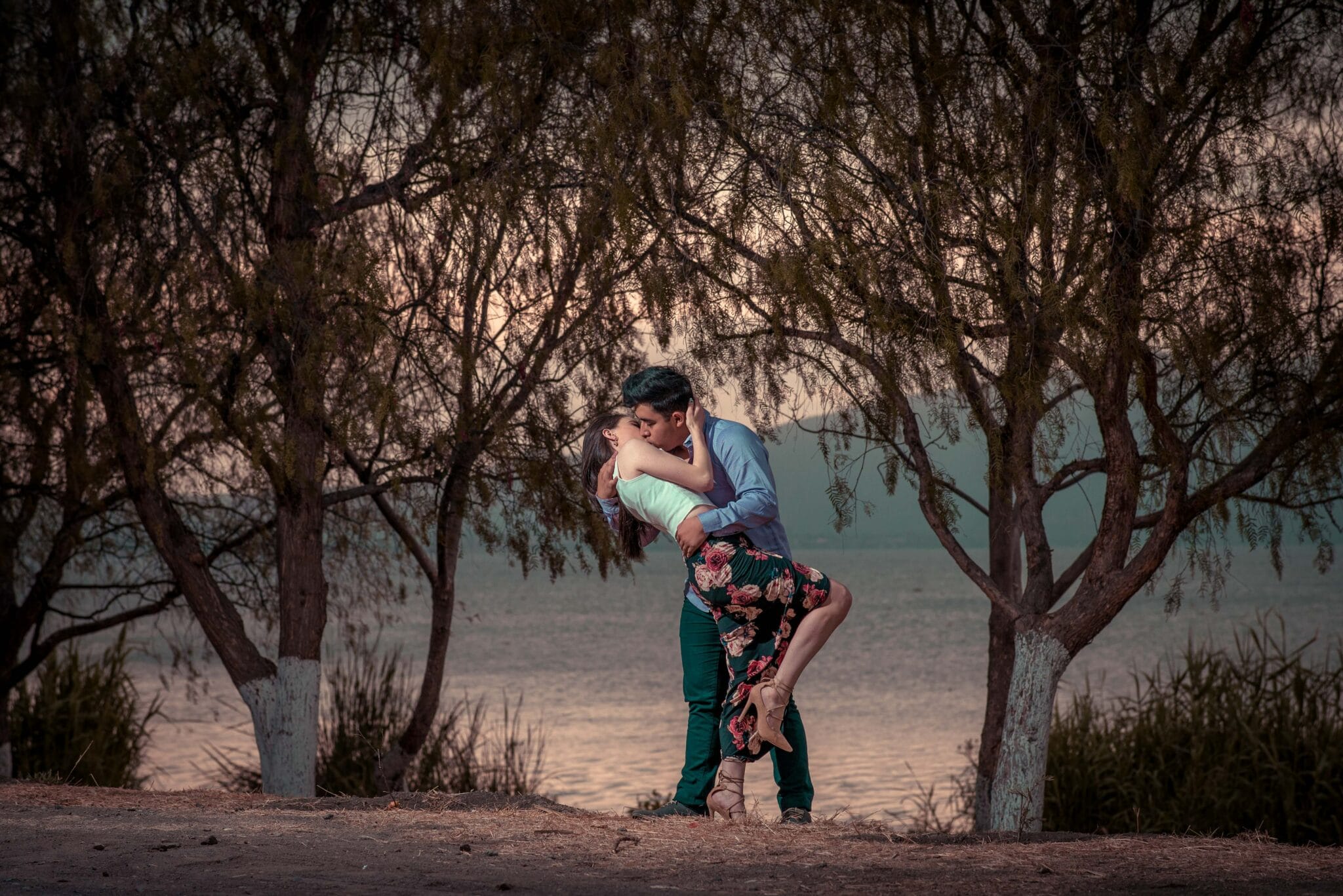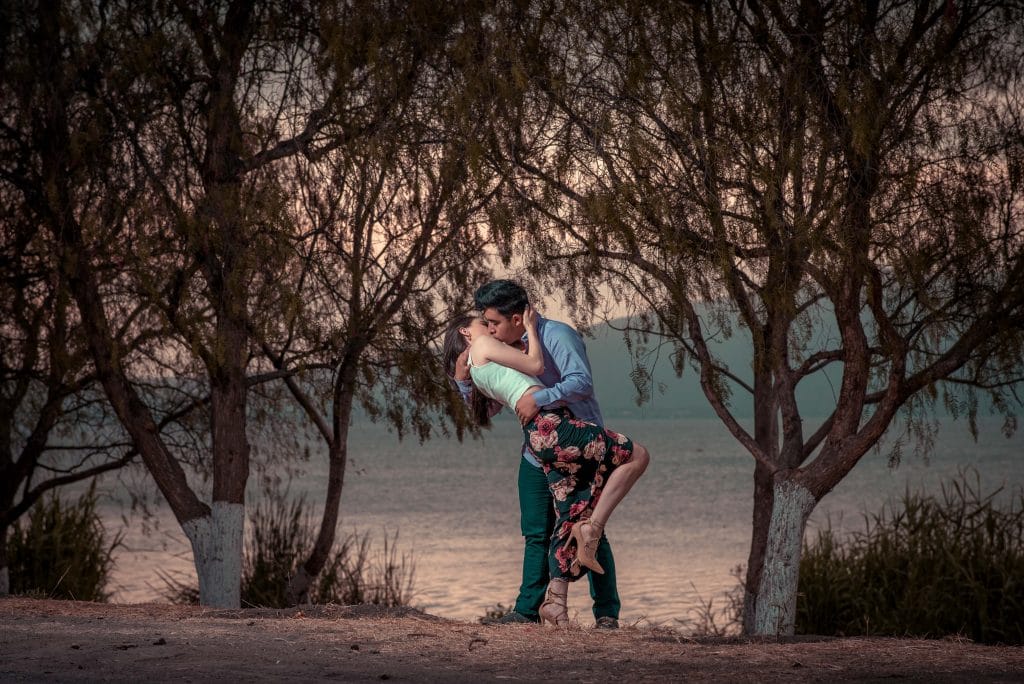 I've always struggled with romance as a commercial genre, and I'm sure I'm not the only one. While on the one hand, we all undoubtedly enjoy a great love story, writing to sell to the romance market seems to have its own rules. Happily-ever-afters, heroes and heroines who meet up by page five (or ten or twenty), the "black moment" at a prescribed place in the storyline where the hero and heroine become estranged—it feels like a template. Or for me, like a noose.
Many years ago, uncertain of how to launch into a novel-writing career, I decided that it would worth trying to decode the mysteries of the romance novel. My logic was as I stated above: romance novels are a huge market, and romance readers read a lot of novels! Why not mine? Surely I could figure this thing out. I joined the Romance Writers of America, went to a bunch of conferences, talked to agents and editors, and got some critiques of my writing. I then got to work drafting full-length novels.
By the time I had been in it for a few years, I could see that the romance marketplace was much more difficult to crack than I had realized. Editors and agents were looking for "a certain something" and this left me confused and frustrated. However, in my very humble opinion, it wasn't just that I couldn't figure out what they wanted; it was that they were not able to articulate exactly what they were looking for, either. Despite all the work I had put into learning the tropes of the best-selling romance novel, there always seemed to be something missing from my work, and the industry experts were not able to tell me exactly what it was. Time after time, I was invited to submit work, then told that it wasn't quite what they were looking for. I knew it wasn't my writing because they told me as much. But if the problem wasn't with my writing, then what was it?
Story Grid to the Rescue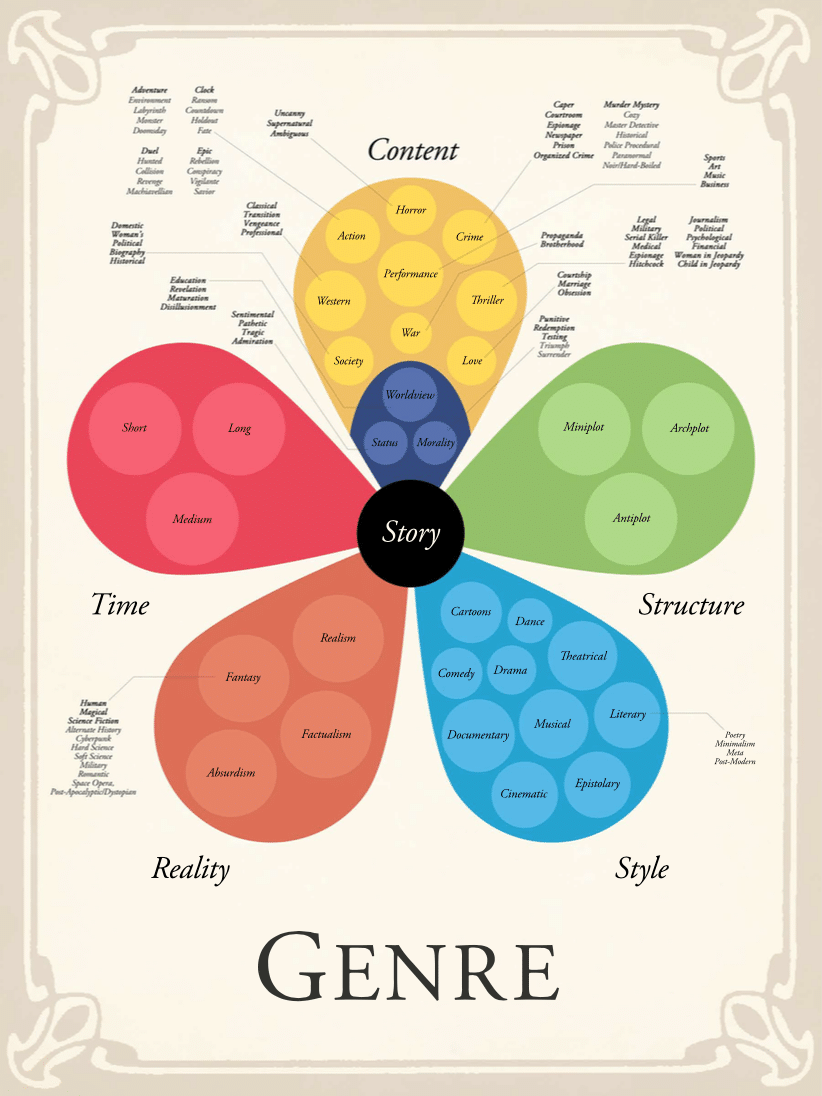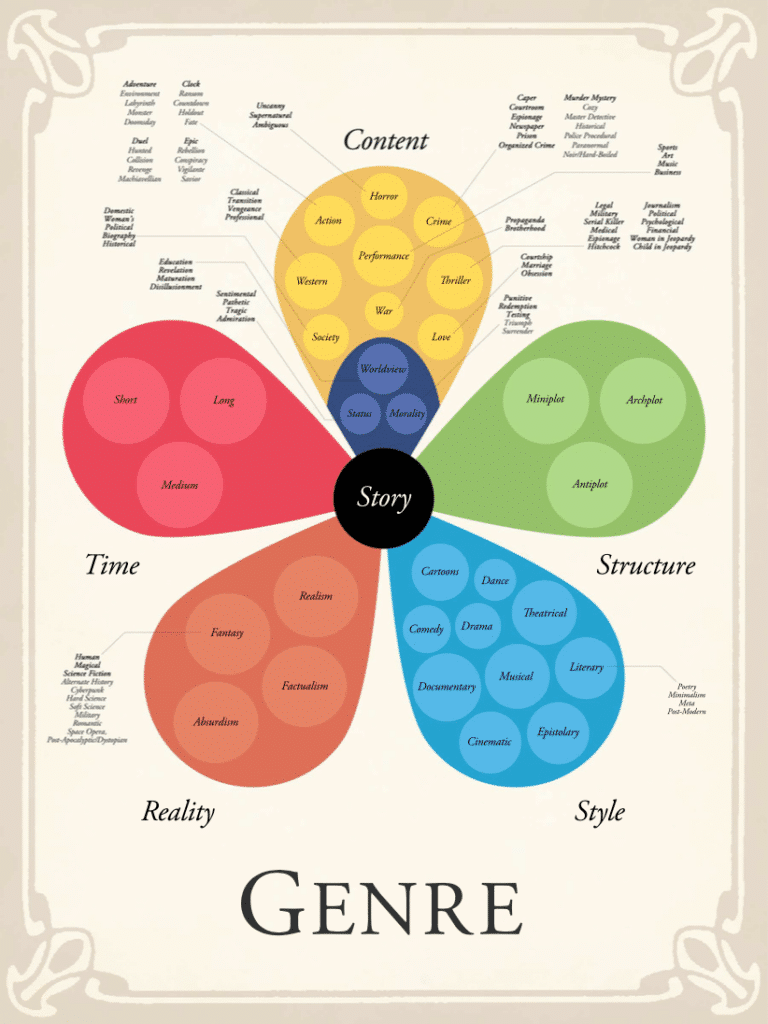 The answer to the question for me, and I suspect for many, is genre. And strangely, the problem probably doesn't lie in the love story genre, but in the "other" genre that lies buried in most manuscripts. That "other" genre is what separates an acceptable love story that uses a template and checks all the right boxes from a gripping love story that you can't put down at two in the morning. And what can be confusing about this is that many aspiring romance writers probably spend more time working on their love story conventions than on the second "other" set of conventions at work in their books. I know I did.
This is where Story Grid helped me to figure out what was going on. The problems that I was struggling to analyze and correct were finally laid bare and I was able to shake the unease that I felt every time I tried to "fix" my romance novel manuscripts. I could see that it was probably not so much my romance tropes as the non-romance story in my books that wasn't hitting the mark.
Imitating the Market Isn't Interesting
What I was sensing was also a kind of disconnect between genre and the marketplace. And while it's an unkind truth, the fact is that there are indeed commercially successful published novels that don't look like anything special. But just like we can't figure out why the big hair of the 1980s was ever a thing (who thought that was attractive?), we also can't really explain exactly why one novel sells and another doesn't. We can try, but at the end of the day, we don't really know. So we end up generalizing. What do all these top-selling romance novels have in common, we wonder? Well, the hero and heroine meet by page whatever, kiss by page whatever, quarrel by page whatever, etc. The cover has a bare-chested man in a kilt, or the heroine has red hair. Maybe there is a secret baby. None of these things are genre "requirements," but if you are muddying the genre question by trying to figure out what's "hot" at the bookstore, this is what you may conclude.
This is a mistake. What is actually interesting and relevant about top-selling romance novels is that they are usually "fresh," "quirky," or feature a heroine or hero who is "interesting." And this is why your romance novel (and mine!) will benefit from a Story Grid analysis where you can find the underlying genre that will make your romance novel satisfying as a love story, but a stand-out in terms of originality. You don't actually benefit from sticking a red-haired heroine into your novel—someone has done that already, and has done it in a "fresh" way, so that isn't going to solve the problem.
Figure out how to shore up the unique story that underlies your romance novel. That is how you write "fresh" love stories, not by looking at the marketplace and trying to figure out what your competition is doing.
Imitating the Market is Stressful
A great side benefit to Story Grid analysis is that once I let go of the notion that my novels had to conform to whatever is "working" in the current romance marketplace (i.e. those tropes that I thought I needed to study), my day-to-day writing experience brightened considerably. Trying to control for a marketplace definition of a successful love story is impossible (and feels stressful), but using Story Grid to ensure that as many people as possible are getting out of my books the satisfying experience that a love story provides, is possible, and that's a very cheerful thought.
Imitating the Marketing Isn't Objective
In addition, Story Grid, unlike the marketplace, is a neutral master. It works for old books, new books, popular books, unknown books, dense books, simple books—it just works, without judgment. Because it is organized around the principle of a "core emotion," it answers the question that every reader is silently asking before selecting a book: what do I want to feel? What experience do I want to have? It's not about the color of the heroine's hair or the setting of the story.
When I take this question back to the marketplace, I can see that successful novels usually do make sense under the Story Grid rubric. But instead of a template where I am warned against keeping my hero and heroine separated for too much of the book, for example, I can see through the Story Grid spreadsheet that if my story involves a long separation in the middle of the book, I will have to pay attention to the reader's desire to experience the high emotion of love without being able to actually see the main characters interacting at a time when it's challenging to keep the reader interested. That's a practical problem, one that I can address, rather than a straitjacket that makes me squirm.
The Best Story Grid Tools for the Love Story

In a love story, we want to experience love without the risk that a real relationship presents. It's easier and more fun if we just go along for the ride without the worry of looking ridiculous or getting entangled in some kind of commitment! But if we pick up a book with that expectation, we will want the author to deliver. And what will help you to deliver this emotional journey in a powerful way is the use of Story Grid tools such as a secondary genre and character wants/needs analysis.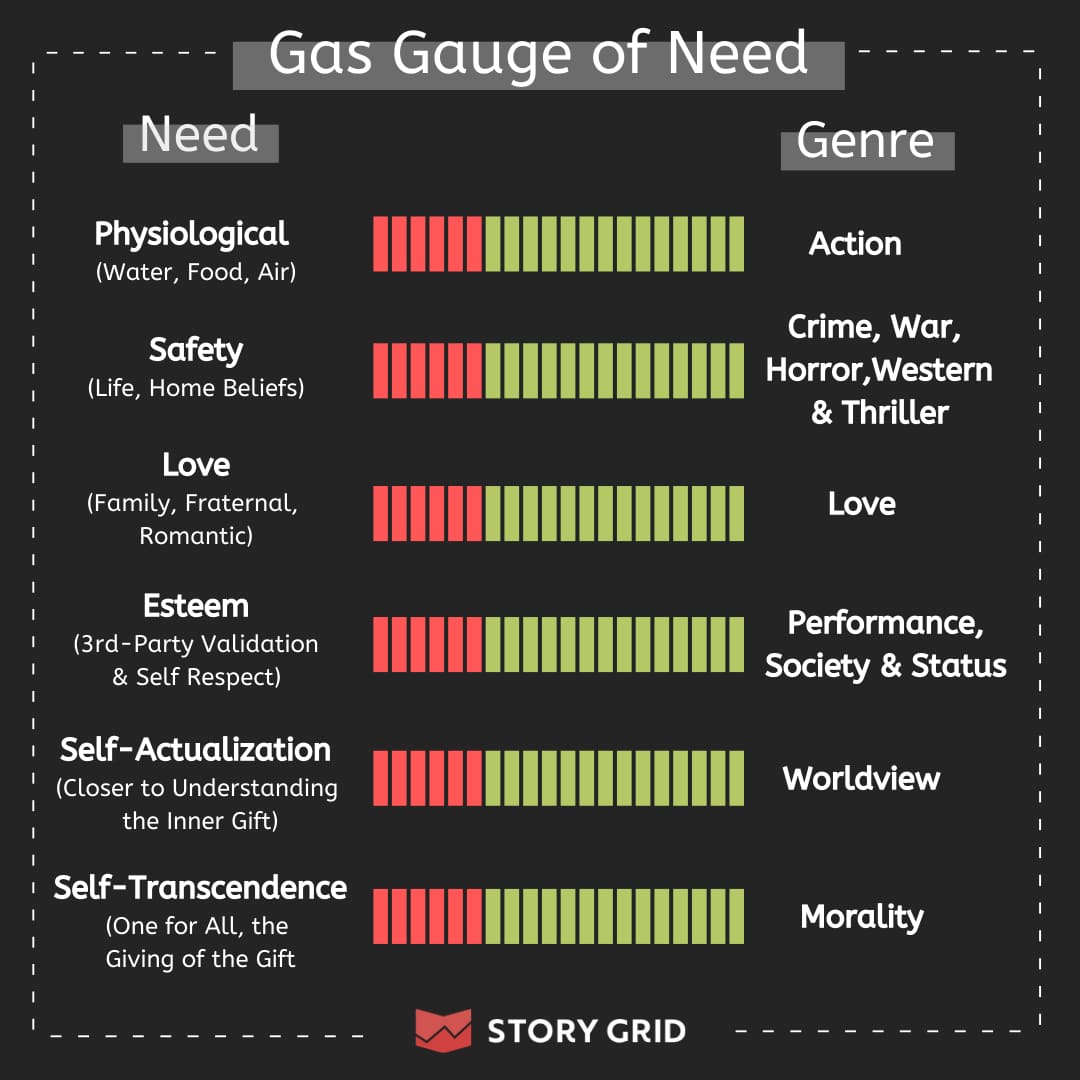 The reason why these particular Story Grid tools work so well to distinguish your love story from all the other love stories out there is that they serve to answer the question, "Why?"
WHY does the heroine have trouble trusting people?
WHY does the hero think that he always disappoints the people he loves?
WHY does the heroine keep picking fights with the hero, until he is so angry he leaves her?
WHY does the hero decide that this one time, he's not going to run away in the face of danger?
Even if all of the conventions of the Love Story are present in your novel, what makes a truly engaging story is the character development. Why do we care about these people?
This is what is going to separate your red-haired heroine from someone else's. And by separating your work from the same-old same-old, you will give your novel a fighting chance to be seen.
Case Studies: Jane Austen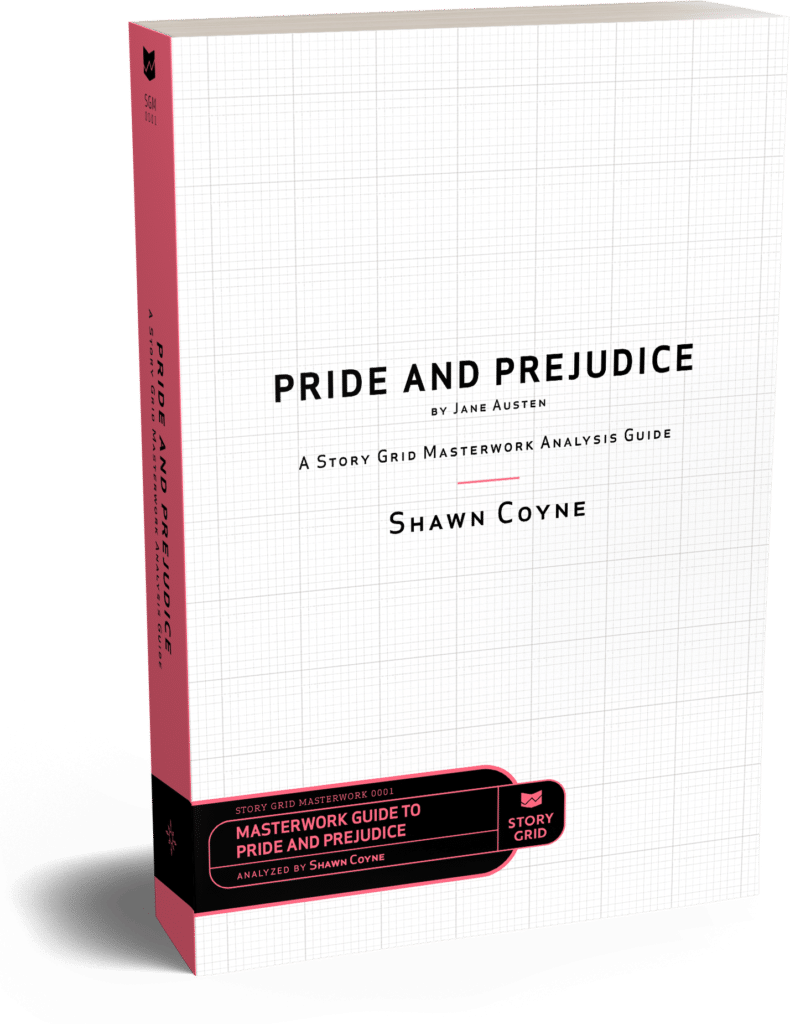 For example, Shawn Coyne analyzed Pride and Prejudice, showing us that while most of us probably first and foremost think of Pride and Prejudice as a love story, what makes it truly interesting is that both Elizabeth and Darcy have personal stories that lend to a fascinating wants/needs analysis. What does Elizabeth want? To fall in love with a worthy man. What does Elizabeth need? To come off her high horse a little bit and stop sneering at people, to see them for who they really are. What does Darcy want? To live honorably and honestly. What does Darcy need? To put his vanity and hauteur to test by humbling himself.
The conventions that make Pride and Prejudice resemble all the other books in the romance category at the bookstore are not what make Pride and Prejudice special. Instead, these very specific, deep-seated backstories for the main characters make them real, three-dimensional people for the reader. This is no longer about a meet-cute plus a confession of love on page thirty, followed by a quarrel and then a breakup in chapter twenty. That's a recipe. Sure, you need all of those things in order to pace the emotions properly, but where do the emotions come from?
Characterization, and the second genre.
Characterization means we assess the wants and needs of the characters, as we've done above for Darcy and Elizabeth. The second genre means we give them an arc that goes beyond the love story. Both Darcy and Elizabeth need to learn something about themselves and the world around them, and this story arc has a list of its own conventions and obligatory scenes, often mirroring a type of "hero's journey."
I took a peek at another Jane Austen novel, Sense and Sensibility, which has a lovely 1995 movie adaptation, directed by Ang Lee, and with an Oscar-winning screenplay written by Emma Thompson, who also played the older sister, Elinor. As with Pride and Prejudice, what makes Sense and Sensibility a special romantic novel is easy to see with a bit of Story Grid elbow grease.
Elinor is restrained and practical. She wants to do the right thing, but she needs to learn to trust and let go in order to be happy.
Marianne is passionate and emotional. She wants true love and happiness, but she needs to practice discernment.
This wants-and-needs analysis helps us to understand these characters and to know WHY they make the decisions that they make, and WHY they don't just meet the guy on page one, get married on page two, and live happily ever after on page three. Something has to get in the way of happiness, or a love story won't have a story arc that holds your interest.
And as for the secondary genre, as with many novels, the exact answer to this question is debatable, but I believe that Sense and Sensibility is a morality story that wrestles with the question of whether one should be focusing on one's own happiness in life, or if there is a higher standard for one's personal choices. What does it mean to be good, to do good deeds, to have a moral code that is so elevated, you dare not violate it?
Elinor does not break Lucy Steele's confidence and remains friendly, even when Lucy torments her with the details of her secret engagement to Edward. This is Elinor's honorable code of conduct, and she will not allow herself to violate it, no matter how unhappy it makes her. Is this what it means to be truly good? Or as her sister Marianne might suggest, is this a type of vanity?
Likewise, Marianne wears her heart on her sleeve. In her world, the truth matters more than anything. If someone offends her, she gets up and leaves. If she falls in love, she shouts it out to all who would listen. Is it morally the high road if you always speak the truth? What if your truth hurts feelings or does harm?
Take a look at this snippet from Ang Lee's film, where Marianne discovers that Elinor has known all along that the odious Lucy Steele was secretly engaged to Edward, the man Elinor loves. Is Elinor heartless, as Marianne would have it? Or is Elinor simply living up to a higher moral standard? (Caution, this bit of dialogue is different from the book! Perhaps Emma Thompson felt that the restraint in the original words was perhaps a little too tame for modern sisters?)
Against this backdrop, we have multiple love stories happening! But this scene is far more dramatic and painful than any lover's quarrel. If all you wanted was to have the vicarious experience of the love story by watching Jane Austen's characters interact, you could absolutely do that. But what makes Sense and Sensibility more than just another romance novel is the depth of the characters and existence of an interesting story apart from the romance.
The Best Bet for an Amazing Love Story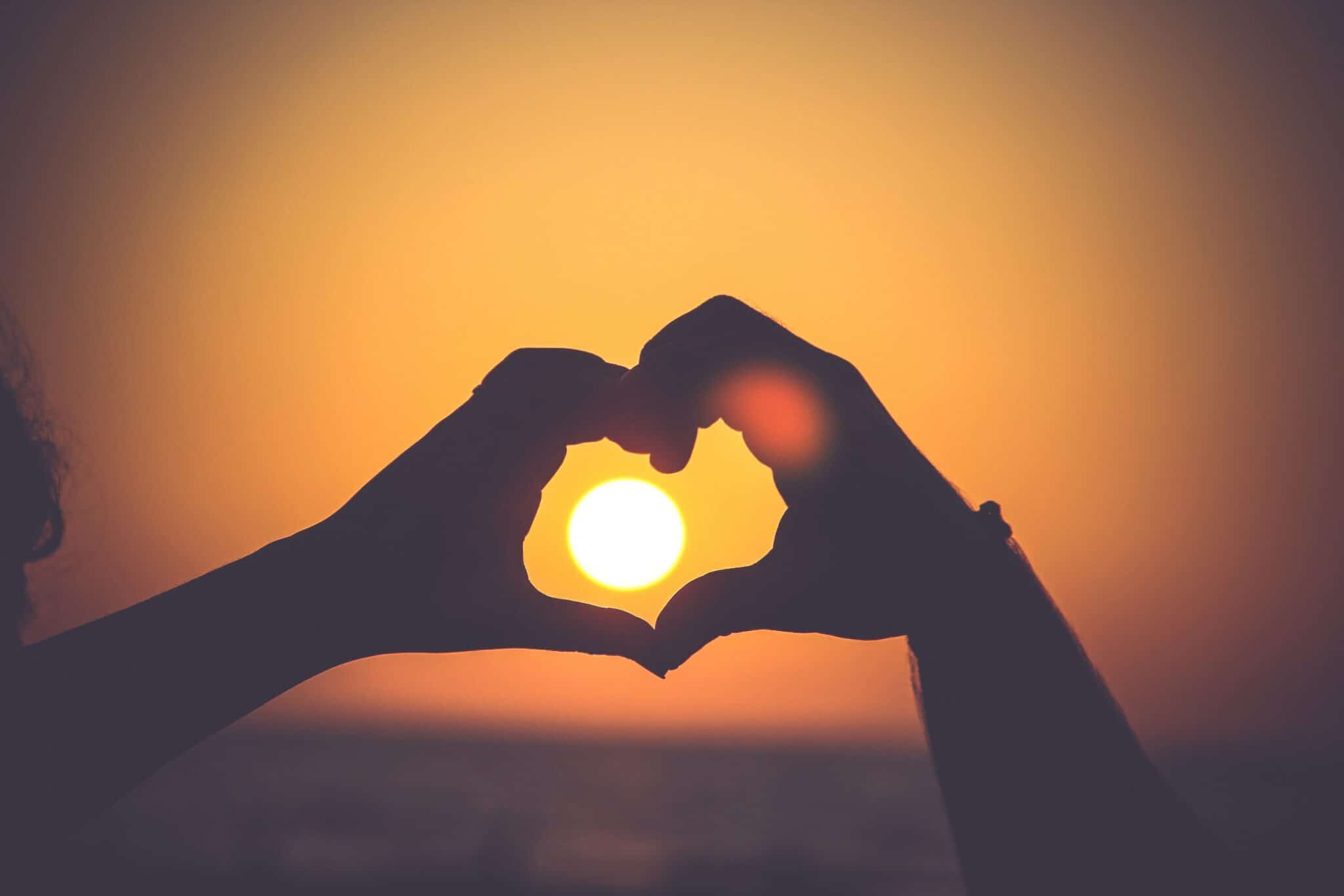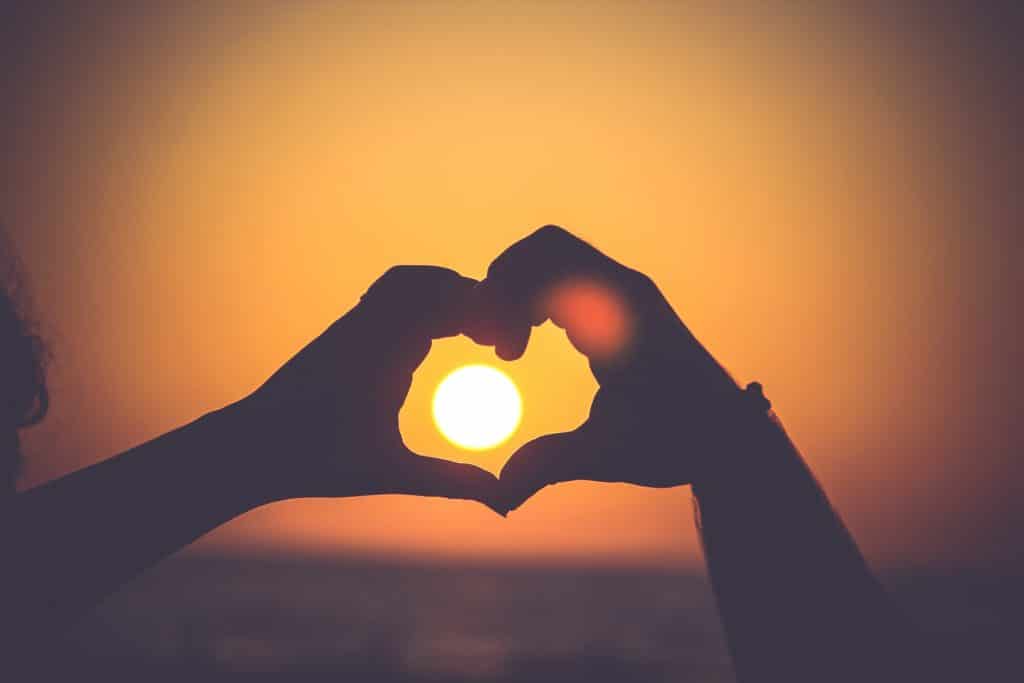 Instead of banging your head against the wall as you try to figure out if men in kilts and lassies with red hair are the flavor of the month, or whether your "black moment" should be in chapter eighteen or chapter nineteen, go for something deeper, something so powerful that you'll be able to convince the non-romance reader to pick up your book. Take a page out of Jane Austen and some advice from Story Grid. Write a love story that works, complete with character development and arcs that resonate with your reader. Ask yourself why and how your characters got to where they are. Figure out what they need, and compare it to their mission to get what they want. Pull out the genre chart and ask yourself what the story-under-the-story is. Love stories reign eternal because human beings are endlessly fascinating in their attempts to love and be loved. Don't let the market confuse you. Do the work, and know that you will reach more readers and touch more hearts.
Download the Math of Storytelling Infographic