Download the Math of Storytelling Infographic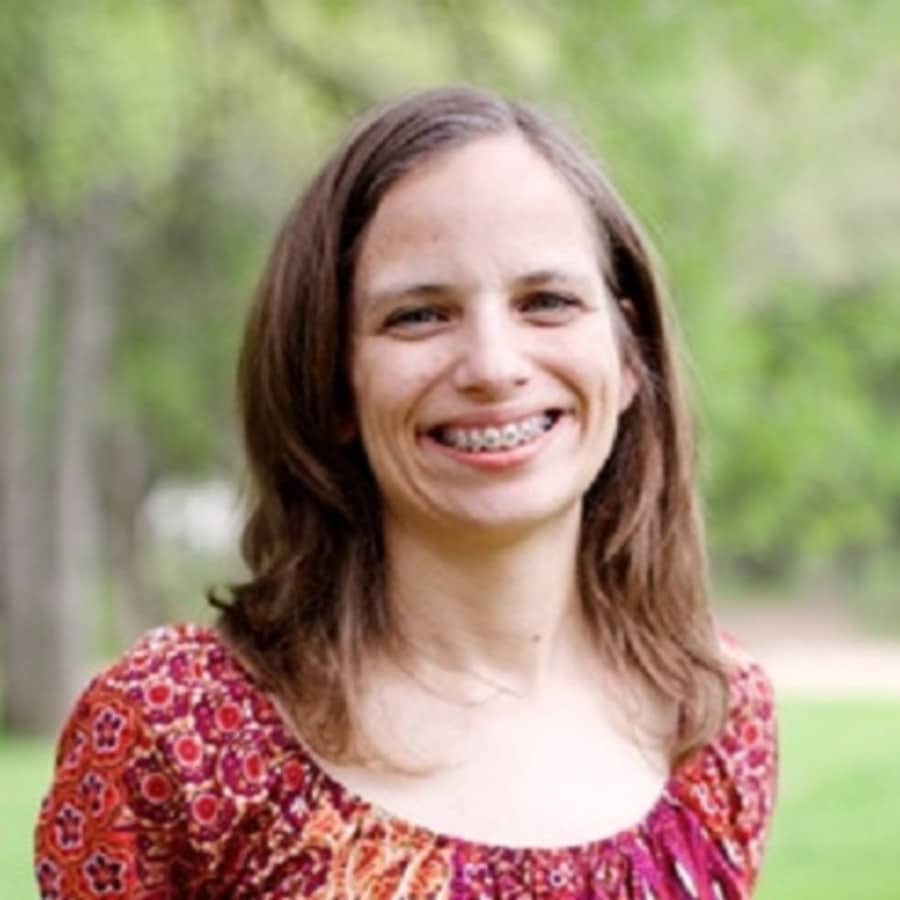 Welcome to the Bite Size Edition of the Editor Roundtable Podcast. Here on the Roundtable we're dedicated to helping you become a better writer, following the Story Grid method developed by Shawn Coyne. In these episodes we bring you some shorter solo articles and interviews on topics that interest us as writers. 
I'm Leslie Watts, and today I'm bringing you a deep dive into how to choose your POV, based on a talk I gave at Story Grid Live in Nashville in September. 
So join me for a quick bite of writing insight, starting right now.
Last year, I wrote two articles on Narrative Device and Point of View (You can find them here and here). I did a fair job of synthesizing information and ideas on the topic and cataloging possibilities, but I fell short of providing a clear method to help writers choose their POV. 
I've spent a lot of time thinking about it, and I've come upon a solution that several writers have told me is really useful. The key is to tie your POV choice to your Controlling Idea or Theme.
I'll say more about that in a moment, but first I want to take a step back and define the problem. As a fiction writer, you have to make a POV choice for your story and the choices are pretty clear—usually first person, third person, or omniscient—but what's less clear is what information you can rely on to help you make a good decision for your story. 
Every technical choice you make supports or undermines the story you want to tell. But POV is a special case. As Shawn Coyne has said, "Your point of view choices will dictate the tenor of each beat, each scene, each sequence, each act and the entire work. They are crucial choices."
I'm willing to go out on a limb and say POV is the most important decision you make about your story after the Global Genre because, if the Global Genre is what your story is about, POV is how you present the story to your reader.
There's a lot riding on this decision. 
The good news is, as Shawn explains, "When you figure out what suits your story best, you'll find immeasurable relief."
So, how do you choose? 
   

Many writers go for what seems easiest, or what their most comfortable writing.

   

Other writers will consult masterworks in their chosen genre.

   

Plenty of writers just go with their gut.
These methods won't necessarily lead to a wrong result, but they won't help you with the tenor of every beat, scene, sequence, act, and your entire story or help you decide how to choose character actions, character dialogue, and details of the setting. These methods don't help you with the contents of your story.
There has to be some way to make an informed choice. There is, and it's through what Shawn calls your narrative device. POV and Narrative Device combined are "the vantage point the writer uses to tell the reader a story."
Again, if your genre is what your story is about, your narrative device/POV is the how you present the story to your reader. So, within the story, 
   

Who is telling the story? 

   

To whom are they telling the story? 

   

What form does the story take? 

   

Why are they telling the story?

   

When are they telling the story in relation to the story's events?
Linking the what, your genre, to the how will help you solve your problem of making a wise POV choice.
In fact, your Narrative Device/POV choices should be as unique and specific as your controlling idea, and the two are deeply connected.
Let's look at a specific example to help this make sense. I'll use Bridget Jones's Diary by Helen Fielding, one of three stories Shawn analyzes in the Level Up Your Craft Course. 
What's the point of view choice in Bridget Jones's Diary? First Person.
Why did Helen Fielding make this choice? We can't know for sure on what basis Fielding made her choice, but first person makes sense because the narrative device, that is how Fielding presents Bridget's story, is through Bridget's diary. Bridget records the events of her life over the course of a year.
So, what does this tell us in technical terms?
Who tells the story? Bridget tells the story. She is the protagonist and therefore a character within the story, not someone from the outside. This tells us that she'll be objective about some things (for example, her mother's behavior) but will have less objectivity when it comes to herself. And since we know this is a love story and that there is a Maturation arc built in, Bridget's ability to see herself and her actions clearly is likely to improve as she gains sophistication over the course of the story. 
Who is Bridget's audience? Bridget herself is her audience, and so we expect her to be fairly forthcoming about what she's thinking and doing.
In what form does Bridget tell the story? A diary. Again, this is meant to be private, which means she's as honest as she is willing and able to be. This is a written account, as opposed to speech or thoughts. 
When does Bridget tell the story? Bridget describes events shortly after they happen. She possesses some hindsight, but not a lot. If she were writing about the events happening in the distant past, she would write about them differently. Later in the story, she gains greater perspective for events that happen earlier in the story. And this is significant because as Bridget changes, the way she sees the earlier events changes too. 
Why is Bridget telling the story? Because she wants to track how well she is following her New Year's resolutions. 
It's significant to note that Bridget as the narrator didn't set out to write a Love story. That was Helen Fielding's goal. Because their goals are different, it's important to keep them separate. A different purpose or goal changes the information you present and how you present it. 
Similarly, your desire to write an engaging Love story or Action story or Performance story, isn't specific enough to guide you in making technical narrative decisions. 
Your specific narrative device combined with your Controlling Idea provides specific constraints that allow you to present your story consistently. Why is that? Because when the form and content are aligned, your story is more cohesive.
What about the Controlling Idea / Theme?
The Controlling Idea or Theme of your story is a simple cause and effect statement about the change that happens as the protagonist experiences specific challenges to their basic human needs. And often it's the distilled message the narrator wants to pass along to their audience. Sometimes that is also the narrator's purpose when they begin telling the story. This is especially the case when the narrator relays events from the distant past. 
When the narrator is also the protagonist or is writing about events in the present or recent past, the Controlling Idea can be the lesson that flows from the narrator's experience of writing or telling the story. So, while Bridget's purpose in starting the diary is to record how successfully she sticks to her resolutions, what she learns in the end is the Controlling Idea:
 "Love triumphs when we learn to respect ourselves."
Of course, you, as the writer, might agree with your story's Controlling Idea, and it might be your purpose to share this message, too. But you are in a different position from the narrator. Your purpose to tell a great story won't necessarily help you make key content decisions. A specific narrative device choice can help you choose wisely.
Let me show you what I mean with a specific content example from the story. Bridget's diary entries include her alcohol and cigarette consumption. These details often produce a comedic effect, but that's not necessarily a reason to include them. They are consistent with the narrative device—Bridget is tracking her New Year's resolutions, which include limiting her alcohol and cigarette consumption. But these details also make sense in light of the Controlling Idea because Bridget's consumption is a barometer of her self-respect. If you tracked these details with a line graph, I bet it would look an awful lot like a Story Grid Infographic of Bridget's Worldview-Maturation arc. 
These details make sense in the story as written. But what if Fielding had chosen a slightly different narrative device? For example, what if she kept Bridget as the narrator but gave her a different audience?
How would Bridget present this story differently if she wanted to send the message or Controlling Idea to her teenage daughter? Bridget (and therefore Fielding) would likely include different details to teach the lesson and demonstrate the change in herself. In this hypothetical, we haven't altered the genre, the basic events of the story, or the narrator-protagonist. But changing the audience changes the details that make sense in the narrative and how we present them. 
How does this help the writer? With her specific narrative device and the basic events of the story, Fielding can ask herself, what would Bridget write in her diary after experiencing these events? The diary as narrative device gives Fielding a clear opening for each scene, and she can eliminate whole categories of information (for example, character actions, character dialogue, and details about the setting) because she knows who is telling the story, to whom, in what form, why, and when. These constraints are your friend. 
Overt vs. Covert Narrative Devices
Fielding uses an overt narrative device: As readers, we know Bridget is writing in her diary. What if you don't want the narrative device to be so obvious to the reader? The reader doesn't need to know, but you should make a clear choice anyway. 
Tim Grahl tells a story about how he struggled with writing emails to his list. He had the same problem we all have when we sit down to write: What do I include and how do I present it to my audience? What finally worked for him was writing each email to a specific person. So, when he began drafting an email to his list, he wrote, "Dear Karen." He knew what to say and how to say it because he knew what he would to tell Karen to help her solve a specific problem. When he finished the email, he simply deleted "Dear Karen" and hit send. 
You can do this too. Your narrative device doesn't need to be revealed to the reader, but you should be clear about who is telling whom, where, when, why and in what form. 
Make a Choice
As I said earlier, your Narrative Device should be as specific and unique as your Controlling Idea, and the two are deeply connected. 
Failing to decide is the technical equivalent of failing to choose your genre. It's a huge mistake that makes the writing harder. And that's precisely the mistake I made with my prior POV articles. They were written from my point of view, to help me understand the options available, and they were useful for Fundamental Fridays readers to a point. But I wasn't paying attention to my audience, and so I fell short on specific, actionable advice. 
That's why this follow-up is so important. So how do you choose your Narrative Device? If you know your Controlling Idea, think about who might want to deliver that message and to whom. Or if you're not sure what your controlling idea is, think about who could observe the events of the story and might want to share some important message about their take on the experience. 
You could also start with the audience. What audience makes the most sense given the message or lesson of your story combined with your genre's Controlling Idea? Then ask, who is in the best position to observe the events and present the message to this audience? In other words, use what you know to solve for what you don't.
I suggest creating a list of fifteen to twenty narrative device possibilities and trying them out. Write a scene from the perspective of your top choices. The Core Event scene for your genre might be especially useful, but really you could use any scene within the story that you see clearly. If you follow these threads, my hunch is you'll find your way to the Narrative Device that works best for your story and helps you write it. 
While these thoughts are fresh in your mind, spend some time thinking and writing about your specific narrative device. I'd love to hear any questions or insights you have as you try this out, so let me know by leaving a comment below or writing to me at Writership.com.  Keep an eye out for my Story Grid Beat, POV: The Primacy of Narrative Device, in 2020. 
Join us for another bite-sized episode next week. We'll post our season six teaser on December 11, with a full-size episode following on December 18.
Download the Math of Storytelling Infographic