Download the Math of Storytelling Infographic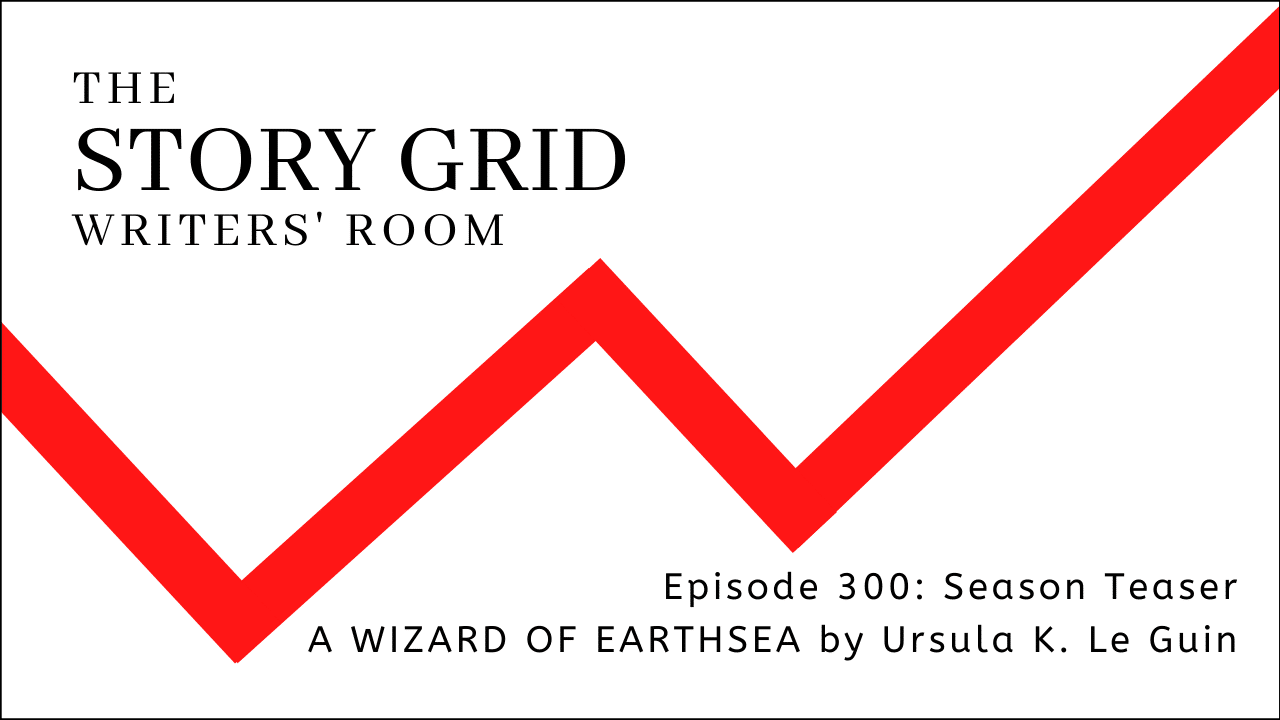 Ever since the Story Grid Editor Roundtable podcast started three years ago, we've been asked to apply the Story Grid method to a novel. Well, this is it! This season on the Story Grid Writers' Room podcast, Leslie and Valerie are doing a full Story Grid macro analysis of A Wizard of Earthsea by Ursula K. Le Guin. We'll review the Editor's Six Core Questions and look at each of the acts in detail.
We're taking a break from posting new episodes to get ready. We'll return March 10, 2021 to discuss the Editor's Six Core Questions of A Wizard of Earthsea.
Your Writers' Room editors are Valerie Francis, specializing in stories by, for and about women, and Leslie Watts who helps fiction and nonfiction writers craft epic stories that matter.
Download the Math of Storytelling Infographic