Download the Math of Storytelling Infographic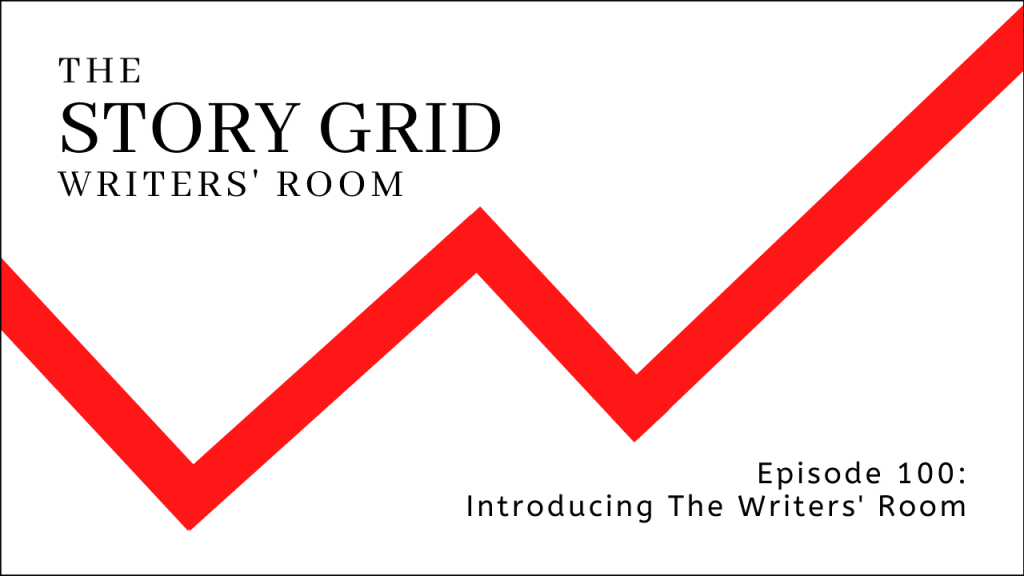 This week we're launching a brand new podcast! We loved our time with the Roundtable, but now that there are only two of us, it's time to change things up a bit. In Roundtable episodes, we took a macro view of storytelling using films as our primary examples. Here in the Story Grid Writers' Room, we'll primarily look at the written word.
In our first season, we focus on scenes with a few short stories tossed in for good measure. We'll discuss scene, types, story events, the Five Commandments of Storytelling, and other topics related to writing a scene that works. 
For this season, we've chosen ten stories that already appear somewhere in the Story Grid Universe, including the Story Grid Guild, courses, and episodes of the Roundtable. 
Season One Stories
Bridget Jones's Diary

by Helen Fielding (lovers meet scene)

"The Tell-Tale Heart" by Edgar Allan Poe (short story)

"I Stand Here Ironing" by Tillie Olsen (short story)

"3:10 to Yuma" by Elmore Leonard (short story)

Harry Potter and the Half-Blood Prince

by J.K. Rowling (luminary agent [hero] at the mercy of the shadow agent [villain] scene)

The Secret Life of Bees

by Sue Monk Kidd

Ethan Frome

by Edith Wharton (revolution scene)

The Girl on the Train

by Paul Hawkins (luminary agent [hero] at the mercy of the shadow agent [villain] scene)

The Body in the Library

by Agatha Christie (exposing the criminal scene)

The King's Speech

directed by Tom Hooper from David Seidler's Oscar-winning script ("I have a voice" scene)
To get the most out of the show, we encourage you to read and study the stories along with us. (I'll add links for the show notes here as we post episodes.) 
Join us next time when we analyze the global inciting incident (lovers meet) scene of Bridget Jones's Diary by Helen Fielding. 
Your Writers' Room editors are Valerie Francis, specializing in stories by, for and about women, and Leslie Watts who helps fiction and nonfiction writers craft epic stories that matter.