Download the Math of Storytelling Infographic
This will be the final podcast where we discuss Season 1 of Killing Eve.
In the podcast we discuss the 6 Core Questions from the Story Grid.
Next week we will give a special podcast episode. We will do the full foolscap and 6 core questions for the entire season of Killing Eve Season 2, and we will discuss the two seasons, which one was better and what Story Grid techniques they used.
Below is the foolscap if you want to print the document.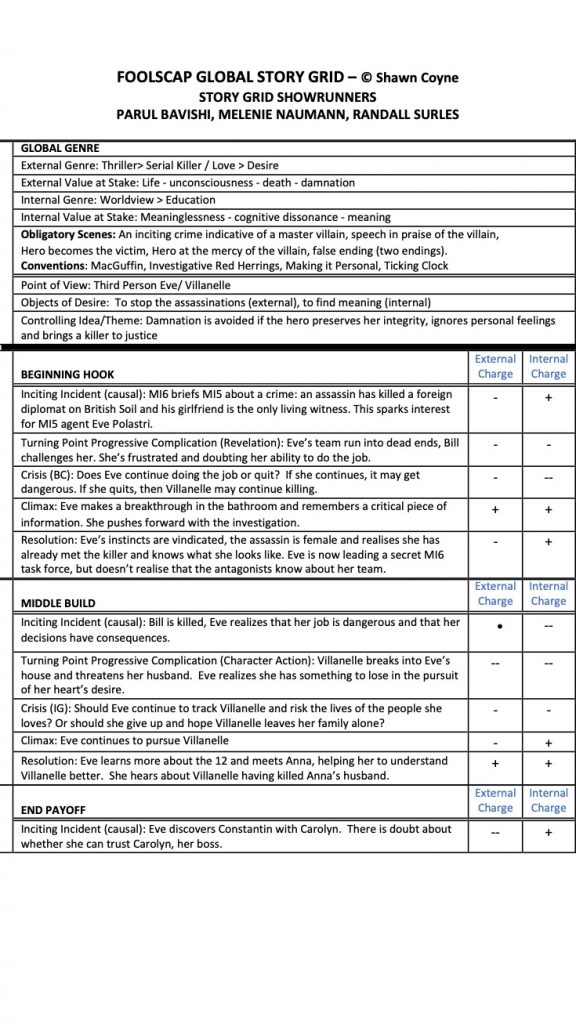 See you next week!!