Download the Math of Storytelling Infographic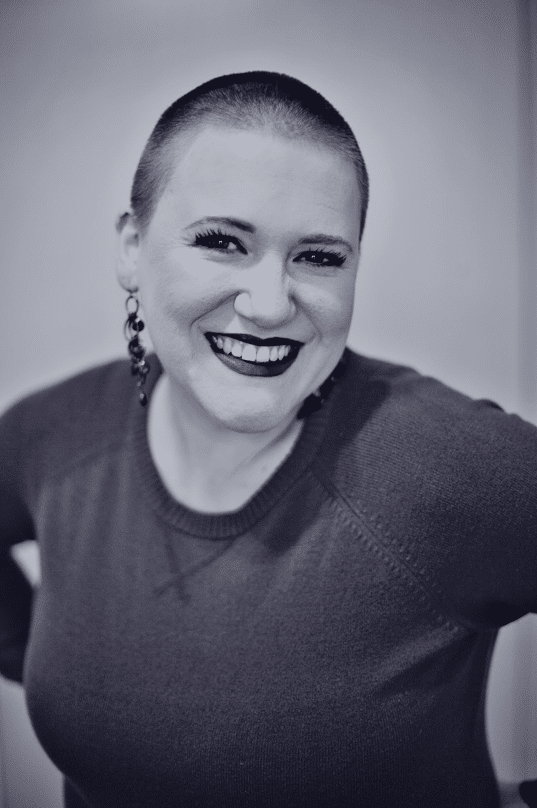 Welcome to the Bite Size Edition of the Editor Roundtable Podcast. Here on the Roundtable we're dedicated to helping you become a better writer, following the Story Grid method developed by Shawn Coyne. In these episodes we bring you some shorter solo articles and interviews on topics that interest us as writers. 
This is Kim Kessler, and today I'm bringing you a deep dive into Conventions & Obligatory Scenes with a talk I gave at Story Grid Live in Nashville in September 2019. 
So join me for a quick bite of writing insight, starting right now.
When people first hear about Conventions and Obligatory Scenes, they often react in one of two ways:
There's the skeptic who says, "That's buillshit. There's no such thing as a magic list of ingredients to making a Story work."

And the starry-eyed believer who says, "Yes, great! Now just give me the list!"
But neither of these statements are accurate. 
There are certainly observable patterns and principles for making a story work (just as there are in music, science, human behavior) which is what our work here at Story Grid is all about, but it's never a paint by numbers, plug and play list. It's about form, not formula. Something we'll never stop saying. 
This is really important to understand, specifically when we're talking about Conventions and Obligatory Scenes, because while Shawn has given us the answers with the genre cheat sheets, Conventions and Obligatory Scenes are not a checklist you can mark off so long as the items exist in your story. Nor can you simply insert them if they're missing to fix it. Existing is not the same as working. While studying on the Roundtable and editing for clients, I have seen plenty of stories that can "tick the boxes" of Conventions and Obligatory Scenes, and yet they still aren't satisfying. 
And think about yourself … in numerous places on the Story Grid website you can find "the list" of Conventions and Obligatory Scenes for your chosen content genre, but having the list isn't the same as understanding it. How many people have the list but still don't know what to do with it? That was me for a long time. 
When I first heard Shawn talking about Conventions and Obligatory Scenes I believed him, but I still didn't really get it. Even when we did editor certification and were given the cheat sheets, they still weren't fully meaningful to me, because I couldn't see what they were doing, I didn't understand WHY the elements needed to be in the story. They were just a list to be included, not anything meaningful that I understood how to use. 
And if you don't understand how something works then you can't expect to innovate on it and create something fresh. The best you can do is reproduce (in other words, write cliches). 
The truth is that Conventions and Obligatory Scenes are not a list. 
They are an explicit tool that serves a specific function, and that is to communicate your life values to your reader. They do this in two ways:
Conventions establish life values

Obligatory scenes turn the life values
But what does that even mean? And how do we use them? 
In order to understand how to use Conventions and Obligatory Scenes, you need more than the list…. you need to understand them in context to see how they function. There are three pillars you need to fully understand how Conventions and Obligatory Scenes work (and any other story principle for that matter):
1) The List (of known elements)
2) Story Theory (what a story is and what it does)
3) Masterwork of the genre (a badass of example of elements in action)
And my working hypothesis is that if you have two of these things, you can figure out the third …
Where do you think the List came from? Shawn figured it out from his many years as an editor in publishing. He used his knowledge of story theory and read a lot of books. After 25 years, he knows the List, because he observed in action within the masterworks. ST + MW = L

On the RT, we have L + MW = ST

As a writer, ST + L = MW
So let's take a look at some story theory to understand what Conventions and Obligatory Scenes are actually doing for your reader. So what do we know about stories?
1. Stories are about change. 
This change is represented by life values, which are representing a universal human need. (Action stories are about Life and Death, which represent our universal physiological need for life sustaining food, water, shelter, and procreation)

The life values exist on a spectrum from most positive to most negative. (life to a fate worse than death (damnation)

Positive life value means the need is met, negative life value means the need is unmet. 

There are two types of stories: prescriptive (ends pos, how to get your needs met) & cautionary (ends neg, warning, this will leave your needs unmet)
2. We also know that the fact that stories are about Change indicates there is a before and an after, that's what change is. In other words a beginning, middle, and end. 
Now this change is not merely one moment. Because let's face it, humans are not often eager to change. We avoid it for as long as possible. Instead it happens over time, bit by bit. Stories, like music, occur in time, as opposed to a photograph or a painting that can be experienced all at once. Stories and music must be doled out "a note at a time". It is this timeline experience that we are seeking to craft when we write a story. 
So how do you show a change over time?
You begin with an Opening life value

And you'll end with a Closing life value

And between you'll have what I'm calling "The Path of Most Resistance". Because while we are not eager to change, the conflict we face will require it.  
Also, this path isn't random, it's relatable. It's what we as humans do, or at least what we perceive we do. It's an observable pattern. Archetypes aren't just for characters. They are the structure and the journey of change. Some well known archetypes of change journeys include: 
Hero's journey

Heroine's journey

Virgin's promise

Kubler-Ross
So to tell a story that works–one that is satisfying to your audience–you must create a recognizable pattern of changing life values. 
This is where Conventions and Obligatory Scenes come in … 
Conventions establish life values. They show us the way things ARE. They include things like: 
Characters

Settings

Means turning the plot … elements/situations that allow for conflict to take place. Think of it like a perfect storm. 
Introducing these items into a story points to the life values at stake, which in turn sets up the expectations of the reader. Our spidey senses are triggered and we are anticipating certain things to happen. This is mostly subconscious, but it's definitely happening. Whether you know it or not, pattern recognition is a superpower that all humans have. 
So conventions establish life values … 
Next, Obligatory Scenes come in and turn the life values. They create a change. These include things like:
Events

Revelations

Decisions
The word "Scene" might be a bit misleading, perhaps Obligatory Moment is more accurate. The are specific moments of change. Whatever you call them, they are changes that pay off the audience expectations set up by the conventions. 
Now this payoff may or may not be exactly what the audience expected, but it still meets their expectations because it's "surprising yet inevitable" — it fits the pattern — so it's still satisfying.
So …
Conventions establish life values, Obligatory scenes turn life values

Conventions are set ups, Obligatory scenes are payoffs
One way that has been helpful to me is to think that …. 
Conventions are like Nouns, Obligatory scenes are like Verbs
Together, Conventions and Obligatory Scenes demonstrate the change over time. 
So to recap: 
Stories are about how to get our Human Needs met, in the face of conflict that requires change

We use life values to represent our human needs. 

And then we use Conventions and Obligatory Scenes to represent the changing life values.
Conventions and Obligatory Scenes help us shift from abstract to concrete. 
Because storytelling really boils down to a lot of decision making about delivering information: what, when, and how. 
Writer's block is really just indecision. 
What I love about Conventions and Obligatory Scenes is that they help me make specific decisions because they give me a reason to choose one thing over something else.
Let's look at an example … a Story through the eyes of a party planner.
PARTY PREMISE
You've been given the task to plan a surprise party for a friend–make that "a surprising yet inevitable" party for a friend. Before you can begin you have to ask two questions: Who is the friend? And what is the occasion? In other words, you have to ask WHAT IS THE GENRE? Genre is shorthand for the kind of experience do you want to create? 
A

book launch party for Anne

is a very different experience than 

a

birthday party for my 6-year-old daughter Rosemary. 

Anne won't appreciate the Frozen impersonator I hired, 

and let's just say I'll be baking two very different kinds of brownies.
Choosing the experience you want to create means deciding:
what human need are you addressing

what life values are at stake

How will you satisfy the need? Through a prescriptive or cautionary tale? Does the story end positive or negative?
Once you "know what kind of experience we are trying to create", all that's left is to create it. This is where Conventions and Obligatory Scenes come in.
Just like every party needs 1) guests, 2) a venue / atmosphere, 3) fun activities so it's just a bunch of people standing around staring at one another, 

A story must have 1) characters, 2) setting, and 3) unique method of moving the story forward so it's not just a bunch of people standing around staring at one another. 
These are conventions. 
And depending on the specific kind of experience (genre) you are trying to create, will dictate what these three elements are … in our Anne vs Rosemary party example means fery different guests, venue / atmosphere, and activities. 
But we can't stop there. That's a set up, it's not a story. 
To create a story, we don't just let those conventions stay put, we have to throw some balls of chaos in the mix and make them move around and shift. We need some events, revelations, and decisions … 
At Anne's book launch party,
Maybe an estranged friend shows up … 

Maybe a film producer shows up and commissions her to write a screenplay version of her book … 

Maybe a snow storm knocks out the power … 

Maybe an estranged friend who is now a movie producer shows up, and asks Anne to write a screenplay. Anne's not interested, but then a show storm knocks out the power … 
At Rosemary's birthday party, 
Maybe the Frozen impersonator is an estranged friend

Maybe someone gets knocked out while breaking open the Olaf pinata

Maybe maybe a snow storm makes the lights go out

Maybe while the lights go out, someone knocks out the Frozen impersonator … dun dun dun! 
Or maybe I helped plan both parties but accidentally mixed up the brownies … 
It all depends on the kind of story I'm trying to tell … it all depends on the GENRE. 
However the story plays out, the Obligatory Scenes are the key events, revelations, and decisions move the story forward by changing the life values set up by the conventions. 
I hope that this brief overview has helped you see Conventions and Obligatory Scenes in a new way, and understand that they are not a list to be checked off like items to be merely included. Rather Conventions and Obligatory Scenes are entwined with the spine. Together they generate a cause and effect of setups and payoffs that builds the pattern of change of change that is meaningful to the reader, from hook to build to surprising yet inevitable payoff.
You can find the list of Conventions and Obligatory Scenes for each content genre in the show notes of the first two seasons of the Roundtable, as well as the "secrets of" genre blog series by Rachelle Ramirez. 
I encourage you to deepen your understanding of Conventions and Obligatory Scenes deeper for your chosen genre through the three pillars:
The list

Story theory

Masterwork
Also, keep an eye out for the Story Grid Beat Conventions & Obligatory Scenes: The Must-Haves to Meet Audience Expectations coming out in 2020.
Join us for our season six trailer next week. Full episodes return on December 18, when Leslie will discuss point of view and narrative device in the context of It's a Wonderful Life. Why not give it a look and follow along with us?
Download the Math of Storytelling Infographic