You decided to write a memoir and ran into trouble. Maybe you started writing the events of your life only to find your pages roiling in chaos. Maybe you don't know where your story starts or ends and your middle build sags like an elephant's behind. Or maybe you don't yet know what kind of story you're telling. Please, do not fear. I have some solutions for you in this post. We'll drive to the heart of your memoir to set your story structure inline for success.
How will we do that? I'm going to help you through the process as if you've hired me as your editor.
As a Story Grid Editor, I ask six major questions of a memoir manuscript. I use these questions to guide the writer from idea to first draft, through multiple revisions, and to a finished manuscript. When you can answer these questions for your story (and implement the answers in scenes, sequences, and acts), you'll have a working memoir. Let's get started.
Question One
What's the Genre?
The obvious answer in this case is Memoir, right? Maybe you'll go a little further and classify it by focus; memoirs on addiction, parenting, grief, family relationships, etc.
Not so fast.
Memoir is a category used to classify books for librarians, booksellers, and readers. Some other examples of these categories are Romance, Sci-fi/Fantasy, Self-Help, Literary Fiction, Young Adult, etc. The Story Grid method classifies genres for the writer. For the memoir, we're focusing on the twelve Content Genres. 
Let's have a look at those genres first. Can you see your memoir fitting into any of them?
Internal Genres
A Worldview Story like Educating Rita, The Great Gatsby, or Oedipus Rex. These stories turn on naivete and sophistication, knowledge and ignorance, or meaninglessness and meaning.
A Status Story like Election, Oliver Twist, or Victoria and Abdul.These stories turn on success and failure.
A Morality Story like L.A. Confidential, Casablanca, or Wall Street. These stories turn on altruism and selfishness. 
External Genres
A Performance Story like Little Miss Sunshine, The Silver Linings Playbook, or Million Dollar Baby. These stories turn on respect and shame.
A Love Story like The War of the Roses, The French Lieutenant's Woman, or Damage. These stories turn on love and hate, togetherness and loneliness, intimacy and lack thereof.
A Society Story like Germinal, The Grapes of Wrath, Brave New World, or Thelma and Louise. These stories turn on freedom and subjugation.
A War Story like Tides of War, The Things They Carried, or Inglorious Bastards. These stories turn on honor and dishonor.
A Crime Story like Rififi, Murder on the Orient Express, or Sexy Beast (one of my favorites). These stories turn on justice and injustice.
An Action Story like Goldfinger, Deliverance, or The Odyssey. These stories turn on life and death.
A Thriller like Taken, The Terminator, or Gone Girl. These stories turn on life and death with the possibility of damnation or justice and injustice.
A Horror Story like Scream, The Shining, or Frankenstein. These stories turn on life and "death would be an mercy."
A Western like Shane, Lonesome Dove, Star Wars, or Pat Garrett and Billy the Kid. These stories turn on freedom of the individual and acquiescing to society/civilization.
Of course, you noticed these are all examples of fiction and not memoir. Hang in there with me. There's a reason we're starting with fiction.
A good memoir follows fiction guidelines.
Memoir isn't autobiography. Your memoir will be autobiographical, but it won't be the whole story of your life. Readers choose autobiographies to read about the famous, accomplished, or notorious author. They choose memoirs to learn something from the memoirist's relatable, human experience.
What you're aiming for in memoir is a story that builds from carefully curated anecdotes (scenes) from your life to a global controlling idea (theme) which creates a takeaway for the reader. Just like fiction.
Don't worry. We'll unpack this.
In a memoir, you're actually telling two stories, the primary and the secondary, and that requires a choice of two genres. Each will feature you as the protagonist going through a change process that is aggravated and required by external events. Your primary story will almost always have an internal genre and the secondary story will be an external genre.
Why? Because your memoir goes deep into your head and personal, internal, experiences. Readers expect a memoir to be primarily focused on your internal journey. But the internal journey takes place in the context of external events. So you're telling both an external story (what happens) and an internal story (its impact on you).
What are the Conventions and Obligatory Scenes
of My Genre?
Conventions and obligatory scenes are the must-have moments, tropes, scenes and expectations of the two genres in your memoir.
As the author, you must know these reader expectations and deliver on them in surprising and innovative ways. The added benefit of this knowledge is that it also helps create the architecture of your story.
I've written guides to many of the genres and provided links above. For those genres not linked, you can read or listen to the breakdown of masterworks by genre by checking out the Editor's Roundtable Podcast. In the podcasts and show notes, Story Grid Editors lay out the conventions and obligatory scenes of genres. All twelve of them. These episodes are the cheat sheets for your genre. Compare them to memoirs like the one you want to write (your masterworks) and you'll see how these are the genres in memoirs as well.
Choose your genre carefully and do your research. Your answers to what needs to be included in your story can be found in a few clicks around this website. 
Here's a trick: paste this string, followed by your genre, into your browser, and hit enter: 
Site:.storygrid.com  
It will return lots of useful, relevant results.
What's the Point of View/Narrative Device
of My Memoir?
It may seem obvious that YOU are the storyteller and the protagonist, right? Yes, but this may be the trickiest of all the questions to get right.
"Who is telling the story?" is a given in memoir but determining narrative device is a bigger challenge. We have to ask the pivotal question, "Why am telling this story?" It will determine the tone of your story as well as the reader's takeaway. It forces you to think about your audience before yourself. If your memoir doesn't enrich, entertain, or enlighten readers, it doesn't work. Think of the narrative device as the container for your story.
You need a container.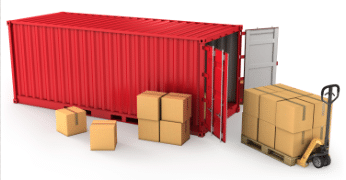 A container establishes liberating boundaries rather than confining you inside a box. Boundaries help frame your story. In memoir not all things are possible in your plot like they are in fiction.
I once heard a lecture where world renowned memoirist, Joyce Maynard, told this story:
[If I put you and your young kids in a box, you'll feel stifled. If I put you and your kids in a park with no fence, you'll have to work really hard to keep them close and watch over them diligently. But if we put a fence around that park, everyone can sigh-in-relief and go explore and have fun within the boundaries. Memoir frees you because it gives you those boundaries.]
You can create a container via theme (a specific subject, see below), a short time frame, a story within a story, etc. You must connect this to the why you are telling your story now.
What Did I (Protagonist) Most Want and Need
in this Story?
Answering this question is what will keep you on course. When you get stumped, you can ask yourself what scene/moment can I write that took me closer to, or further from, what I wanted or needed?
Understanding the relationship between wants and needs is a great tool for a writer and  you don't have to be a psychologist or genius to get it right. Create a simple answer and allow yourself to change it, if you need to, later.
As in fiction, how you grew emotionally is critical to a successful story. Your memoir should clearly demonstrate the difference between who you are today and who you once were. What you learned along the way becomes your character arc. How did you change?
What's the Controlling Idea/Theme
of my Memoir?
Editor Tip: Use this formula to develop your controlling idea:
(Human Value) prevails when x occurs.
A controlling idea/theme is a simple statement that combines the story value at stake with the cause of moving it from one state to another, often it's opposite. What value changes in your story? Refer to genres above, if needed.
Get to your theme by asking yourself why you're writing a memoir. Finish this sentence; I want to fully understand what led me to _______________.
Once you have your controlling idea, you can use it to make sure every scene you're working on proves or challenges it.
Your unstated theme will be something like, "You're not alone. What happened to me can also happen to you." We all have the same needs for food, shelter, safety, love, etc. We all fear loss on many levels. Make sure your controlling idea hits the primal wants, needs, and fears with specific details in dramatic scene structure, and readers will identify with your story.
Trust your narrative to do the work of conveying your message. Memoirs packed with relatable candor and vulnerability draw readers in.
What is the Beginning, Middle,
and End of My Story?
In memoir, plot is the same as in fiction. It's a sequence of dramatized events (scenes) showing how you encountered and faced challenges and how you figured out how to solve your big problem.
You now know it's as important in memoir as it is in the novel to show not tell. You have to steal every trick in the novelist's tool box to bring each anecdote to life: dialogue, description, conflict, tension, pacing, and the five senses. But structure reigns supreme.
Create one sentence to describe each of your three acts. One sentence for the beginning hook, one sentence for the middle (a progressively complicated build to a climactic moment), and one sentence for the ending payoff (resolution scenes, what you learned).
Fill in your character arc with the pivotal memories/anecdotes/scenes that push the story forward, all the way to where it's clear that you did, or didn't, get what you wanted most.
Beginning Hook
You start in the middle of the action, rather than "from the beginning." Immerse your protagonist in trouble as fast as possible. Show us your lowest point, then make readers wait for the payoff. Avoid using narrative summary to give away too much information too early. Example: After twenty years of hating your father, you got over it when he saved your son's life. If the climax of your story is the dramatic rescue demonstrating his sacrifice for you, the reader shouldn't know this at story onset (you'll begin your story long enough before the rescue to fully demonstrate the problems with your father and the ramifications of those difficulties). The beginning hook should contain the inciting incident of the global story (the call to adventure, Hero's Journey terminology) and your first progressive complication (refusal of the call). You will likely demonstrate how you experienced shock and then denial in regards to your theme.
Middle Build
Here, you are ratcheting up the trouble. Demonstrate how everything you did to try to solve your problem progressively worsened the situation until you hit the height of cognitive dissonance, until your situation appeared hopeless. This is known as the All-Is-Lost Scene. Your middle build will contain your second major progressive complication of the global story (crossing the threshold), your third progressive complication (test, allies, enemies), the turning point complication (the ordeal), and the crisis (apotheosis). Your will likely demonstrate how you experienced anger, bargaining, depression, and deliberation.
Ending Payoff
Because of what you've learned and how you grew through all those setbacks, you demonstrate how you rose to the challenge and won the day. The Ending payoff will include your climax (the resurrection) and the resolution of the global story (reward and return. You will likely demonstrate the major choice you made in action and how you integrated the knowledge you gained in through action that signifies change.
Editor Tip for Global Story: All good memoirs have takeaways; meaningful reflection on your world and speculative prose demonstrating a specific experience within dramatic scenes. Lace these moments into scenes without spoon-feeding your reader. Go ahead, burst your reader's heart, crush them with the weight of your insight and surprise them with their own. Allow them an emotional mirroring of your experience. You'll be assuring them they're not alone, that they are correct in their assumption that the world is a crazy-ass place.
You've answered the Six Core Questions,
now what?
As always, at Story Grid, we suggest you thoroughly immerse yourself in the kind of book you want to write before attempting to write it. I studied a mountain of memoirs before writing mine (White Grrrl, Black Sheep). Here are some of my favorites you can mine for a masterwork:
All Over But the Shoutin', by Rick Bragg
Angela's Ashes, by Frank McCourt (a top recommendation)
The Chronology of Water, by Lidia Yuknavitch (a top recommendation)
Dry, by Augusten Burroughs
The Glass Castle, by Jeannette Walls (a top recommendation)
Jesus Land, by Julia Scheeres
Julie and Julia, by Julia Powell
The Liars Club, by Mary Karr
A Long Way Gone, by Ishmael Beah
Running with Scissors, by Augusten Burroughs (a top recommendation)
Smashed, by Koren Zailckas
Strip City, by Lily Burana
Swallow the Ocean, by Laura M. Flynn
This Boy's Life, by Tobias Wolff
The Year of Magical Thinking, by Joan Didion (a top recommendation)
An Unquiet Mind, by Kay Jamison  
Wasted, by Marya Hornbacher
Wild, by Cheryl Strayed
Whip Smart, by Melissa Febos
Wolf at the Table, by Augusten Burroughs (a top recommendation)
Editor Tip: If you get stuck, at any point along the way, review the answers to your six core questions. My favorite Story Grid advice is "When you get stuck at the macro level (global story), go back to the micro level (scenes). When you get stuck in the micro, go back to the macro."
Final Thoughts?
Whether or not you feel stuck, editing is crucial. Why? Because In memoir, you have to kill elements of your own story that you felt deeply but that didn't significantly impact your story. Because no one has the objectivity needed to strip away parts of their experiences to create a fully resonate story, we need a "fresh pair of eyes" to improve our narratives, sometimes just to make the story work.
For additional help writing your memoir, you can contact me (or any Certified Story Grid Editor) for a free half-hour consultation on your work.
You now have all the tools you need to structure your memoir. My hope is that I've helped you get closer to finishing a memoir that resonates with readers. I wish you the best of the process and success. The world needs your story.